Sides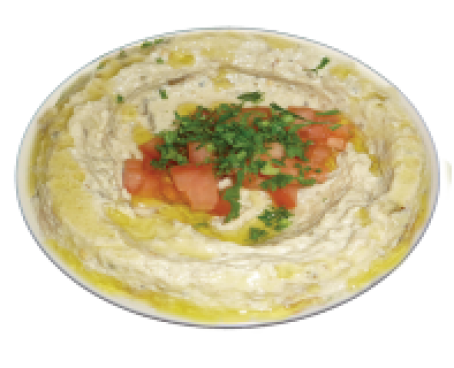 Falafel
Six pieces. Ground garbanzo beans, onion, parsley, garlic and various spices.


Baba Ghanoush
A dip of roasted eggplant blended with garlic, lemon juice, olive oil and tahini sauce. Includes pita bread

Tabule
Hand chopped parsley, tomato, onions and cracked wheat topped with lemon juice and olive oil.

Hummus
Cooked and mashed garbanzo beans blended with tahini, garlic, lemon juice and olive oil.